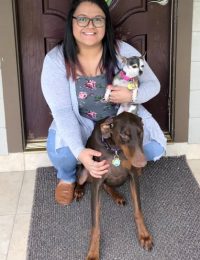 Receptionist
Gloria cheerfully joined our team last July. She has been working with
companion animals for a few years and enjoys volunteering at the
shelter. Her family includes two dogs, a doberman named Nina and a
chihuahua named Luna; Gloria admits to an unusual obsession with
French bulldogs. In her free time, she likes to kickbox and do yoga.